Carpets
Carpets of any type for any residential or commercial property. Enjoy luxurious, fluffy carpets for your family home or strong hard wearing designs for well used work areas.

We can work with you to choose the perfect colour, type and fit for your household or business.
Fibre Bonded Carpet
Fibre Bonded Carpets are an anti-ravel and anti-fray carpet, initially designed for the education sector, but now commonly used in a wide range of commercial establishments.
They are extremely durable, economical to install and anti-static, which has to lead to them becoming the number one carpet for schools.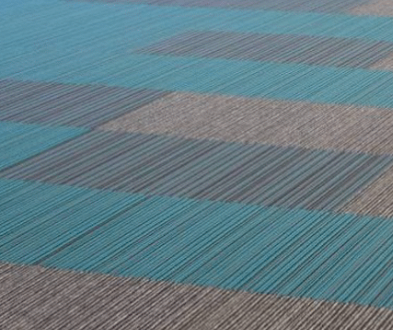 Carpet Tiles
Choose any design for your floors and we can bring it to life with our carpet tiles. This resistant carpeting is great for indoor commercial premises as well as homes looking for long lasting flooring.
With many colours and variables available you can start making your work/home space looking great.
Rugs & Carpet Whipping
Looking to transform old rugs or carpet pieces? Using a wool overlocking method we can bring to life the old carpets or rugs with lose corners and make them look brand new.
This can be custom made to your exact requirement and achieved with a beautiful professional finish.